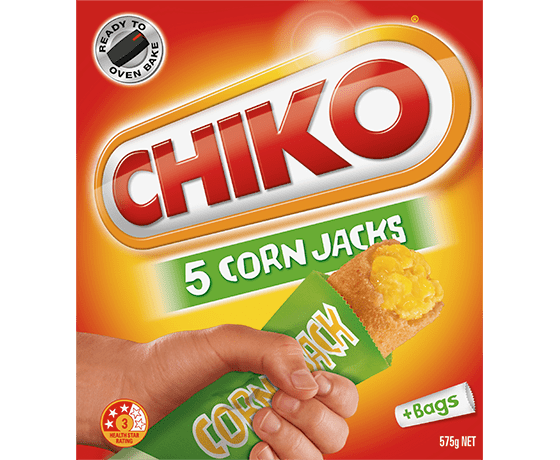 Chiko CornJacks
Today, Chiko brings you everyone's favourite snacks in easy take home packs - like Chiko CornJacks. They're sweet corn kernels coated in a delicious crunchy coating, which you can oven bake at home. So what are you waiting for, grab a Chiko CornJack today!
Ingredients
Nutritional Information
Sweet corn (48%), wheat flour, water, canola oil, breadcrumbs (contains wheat), thickener (1422), salt, wheat cereal, acidity regulator (450, sodium bicarbonate), emulsifier (471), spice, colours (102, 110).
Contains wheat.
Whilst all care has been taken to ensure the information is
correct, please refer to the product label for further information.